Cash Tags
A cashtag is very similar to hashtags but they are used for financial symbols like $BTC, $AAPL, etc. Click on these or search them to read posts about the coin/stock. Note: with so many coins in the space, many coins might have the same symbols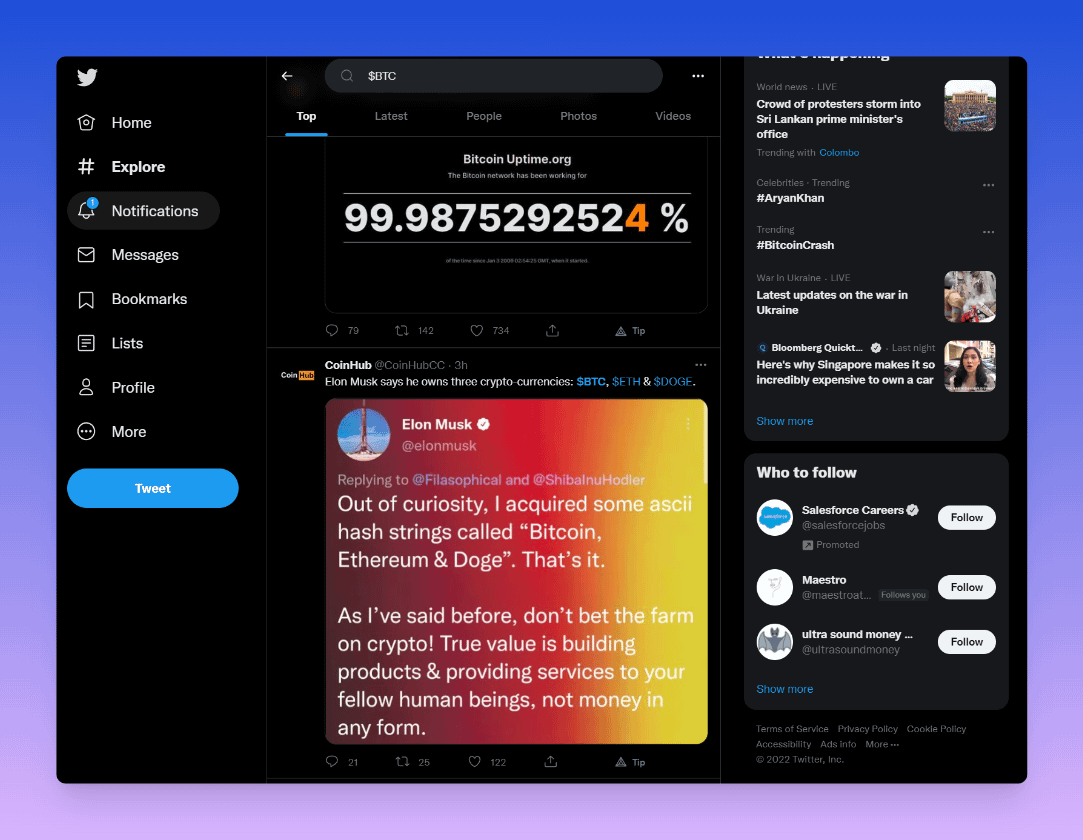 Notifications
Turn on notifications for the accounts that post time-sensitive information. You can do this by clicking the bell icon button on their profile.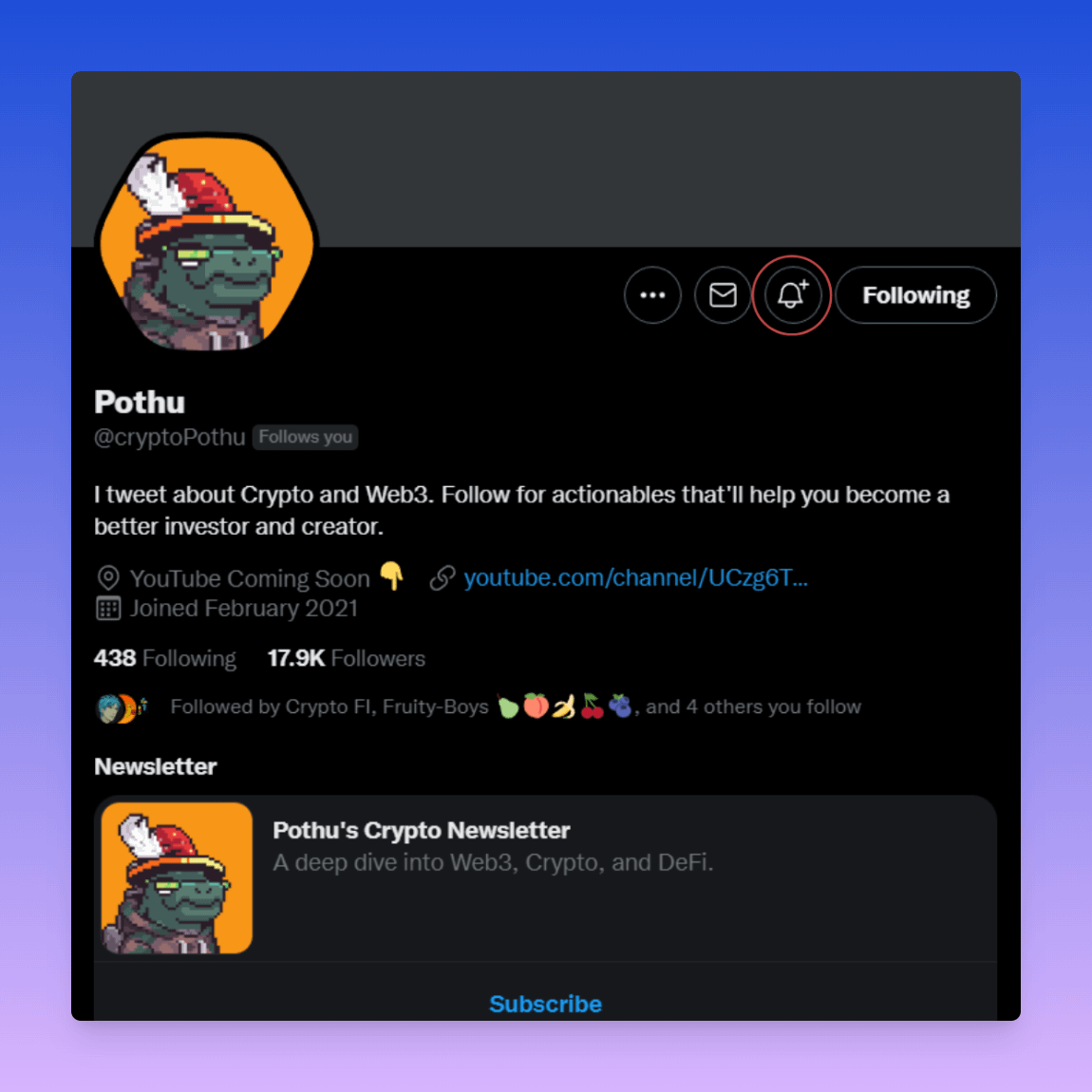 Timing is very crucial in crypto. You can capitalize on hacks, exchange listings, etc.
Here are some accounts which you can follow to get alerts:
Creating and using Lists
If you have been using Twitter for a while you know there's a lot of noise on your timeline. Creating lists can help you to catch up on tweets from the people or topics you only care about.
For example: You can create lists for every specific category like • DeFi Protocols • Crypto News • VCs • Poker • Web3 Founders And add relevant people to it.
You can also discover LISTS that were created by other people.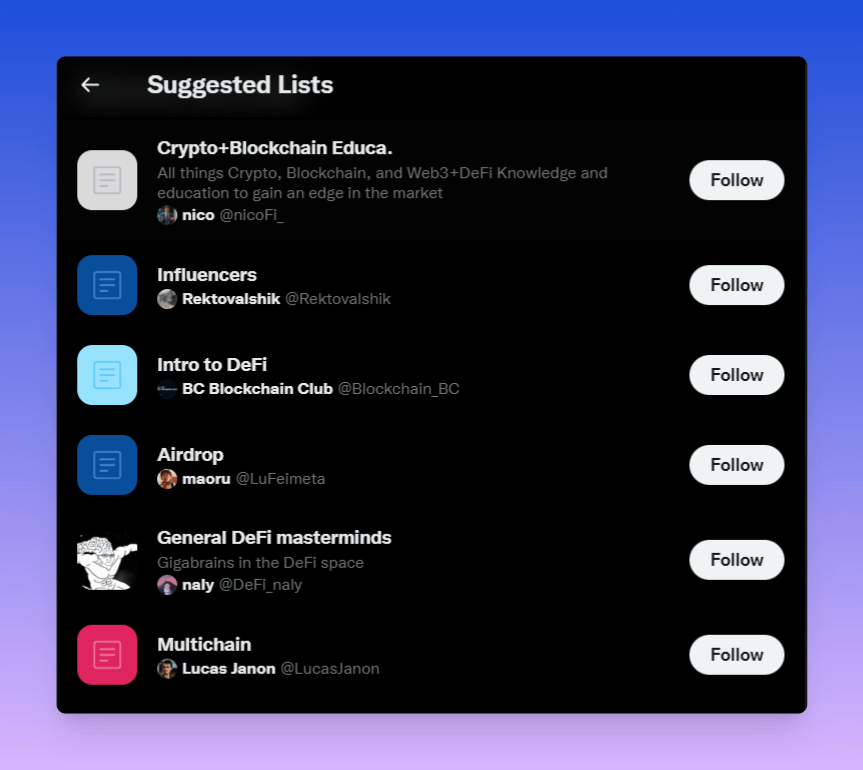 You can also view the lists which your favourite creator is following. Here's an example of how you can view @Route2FI lists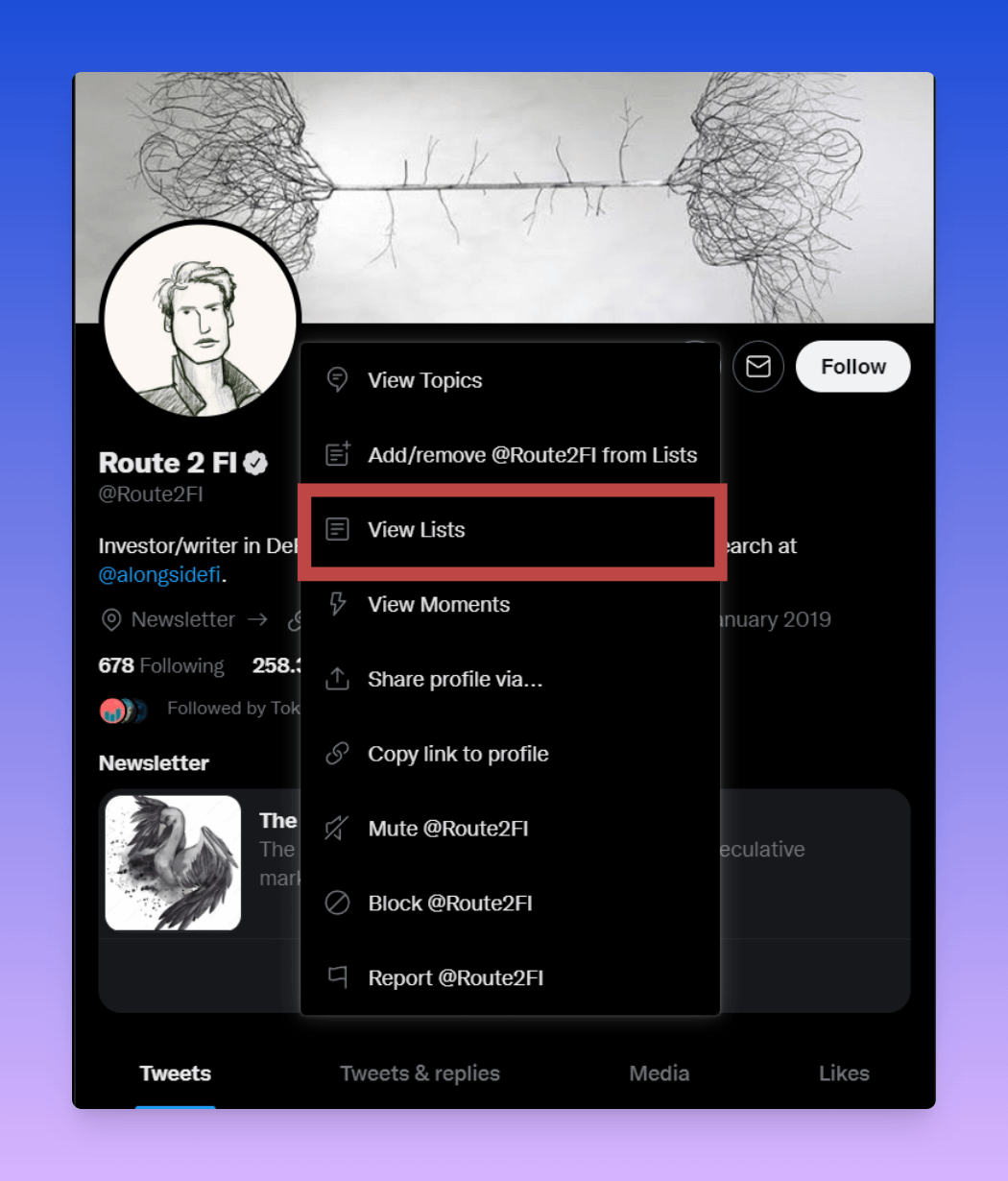 Advance Search
This is the most useful feature on Twitter Here's an article in which we have written on what wonders you can do with Advance search?
Take your Twitter research to the next level with Advanced Search
Bookmarks
There are a lot of awesome threads on Twitter. But you may not have the time to read long threads when you stumble upon them. You can use Bookmarks to read them later.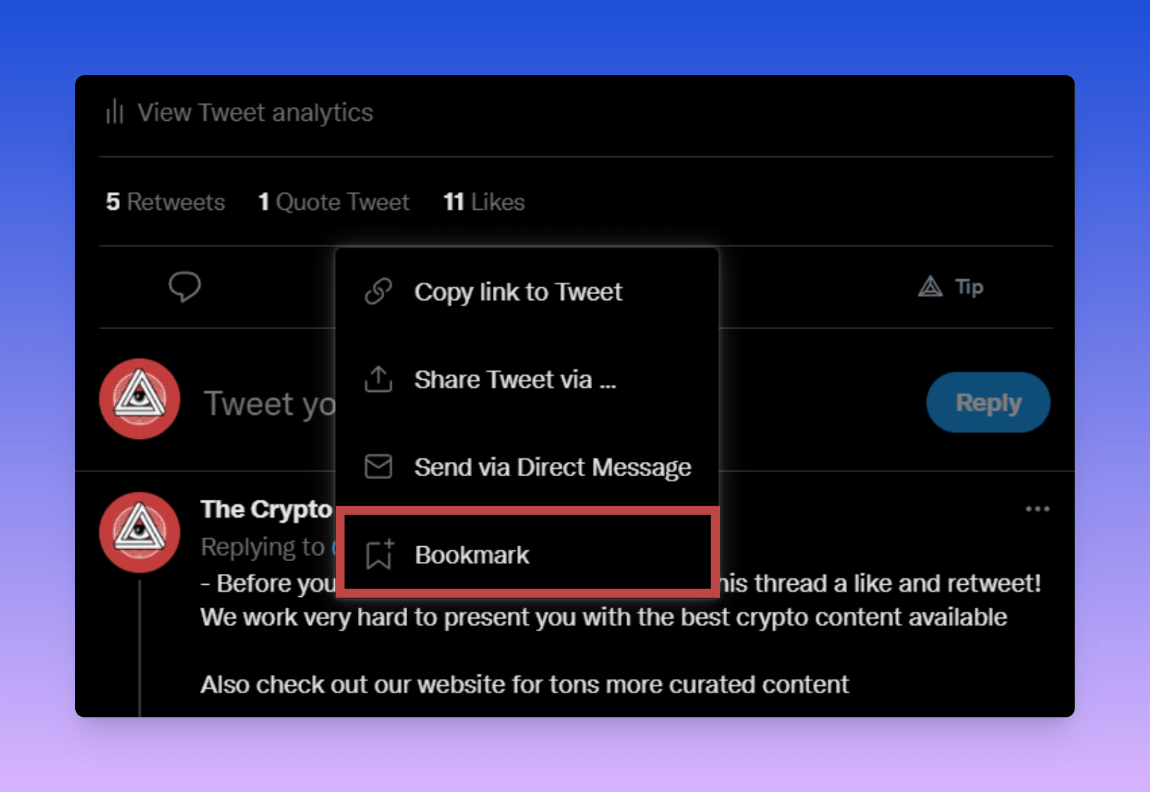 But over time Bookmarks gets messy especially if you are adding a lot of content there. You can create separate Bookmark folders for different topics.
But this feature comes with a "Twitter Blue" subscription
But here's how you can use it for free Go to tweepsbook.com/ and log in with your Twitter account and follow this guide 👇 Reply to a particular tweet you want to bookmark with: @tweepsbookcom bkm #CustomTag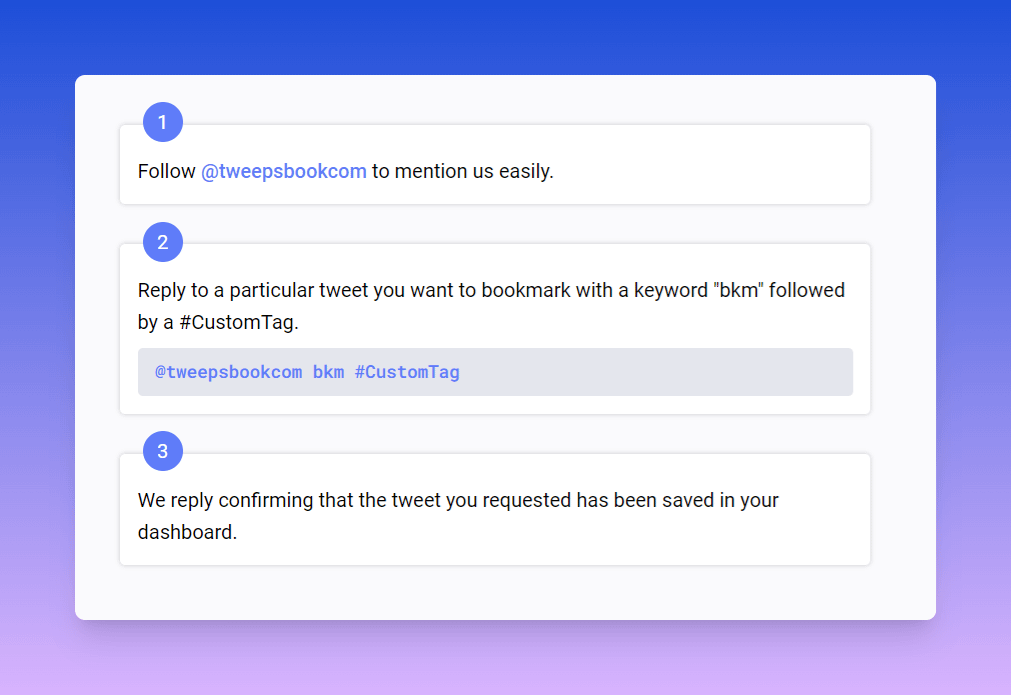 Using Tweetdeck
TweetDeck takes your researching game to next level. It shows you all the things you care about on one page, in different columns.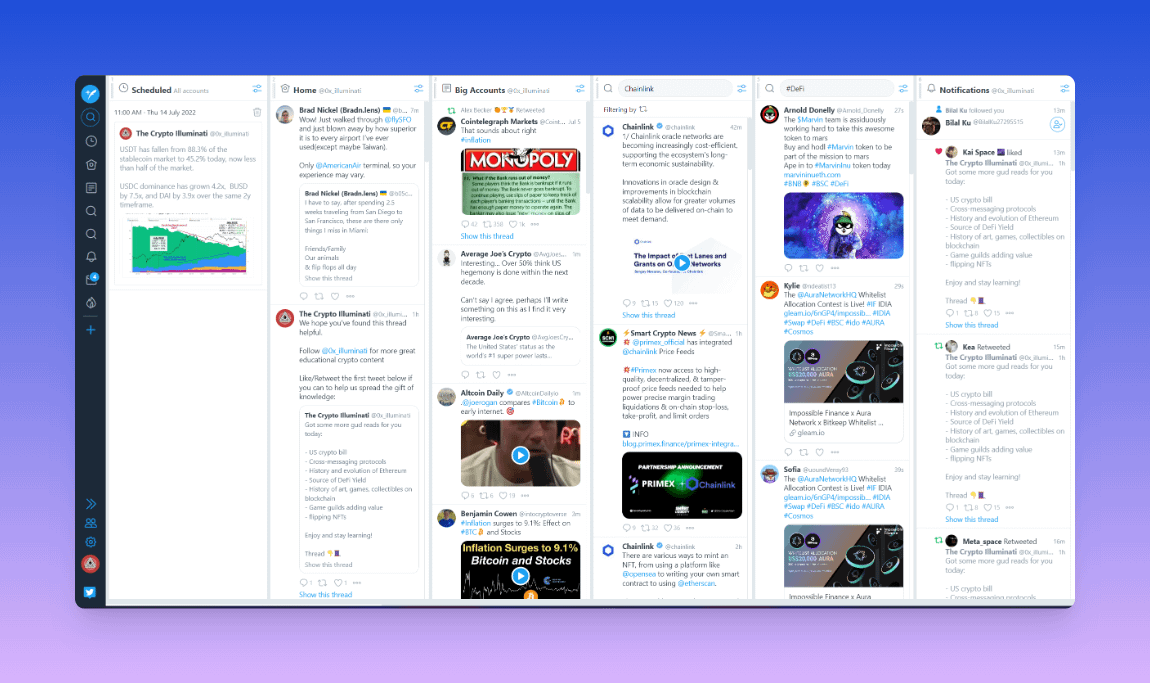 This means you can look at: • Your timeline • Your lists • Notifications • Messages Without switching back and forth between all of these pages.
Using Thread Reader App
Maybe you are finding it difficult to read a thread. Reply to a particular tweet you want to convert into a Blog with this @threadreaderapp unroll