Yield Strategy
Guide
Concept
A short guide on reward harvesting strategies for Yield Farmers...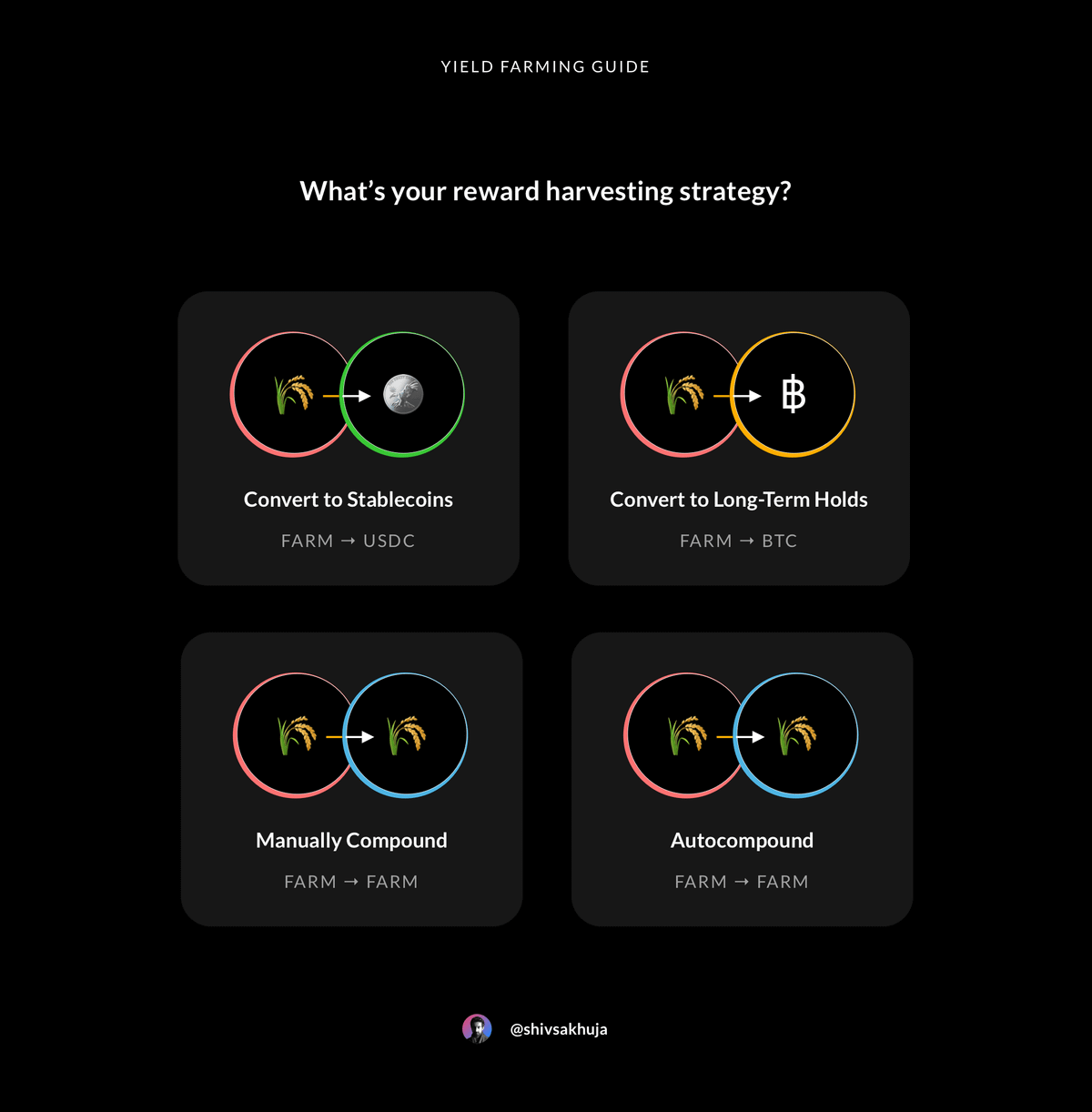 You might find this page on Yield Farming Rules useful:
A Guide to Yield Farming: 15 Rules
It's important to classify the reward token.
Are you bullish or bearish on the token you're getting paid in?
1. If Bullish on Reward Token
Just let the rewards pile up!
Monitor the coin price, and when it pumps, harvest your rewards and take some profits.
Sell rewards if your short-term or long-term conviction changes.
Alternatively, a safer approach:
Harvest and sell 50% of the rewards at some frequency

Hold the other 50% (while you are still bullish on it).
2. If Bearish on the Reward Token
Most farming tokens are just inflationary tokens that lose value over time. If you're earning rewards in one of these shitcoins, you want to lock in your rewards as frequently as possible to minimize your exposure to the shitcoin's price.
You have 2 options to do this: Option 1: Harvest & Sell
Harvest rewards & sell for stablecoins

Harvest rewards & sell for long-term HODL coins
Option 2: Compound Rewards Back into the farm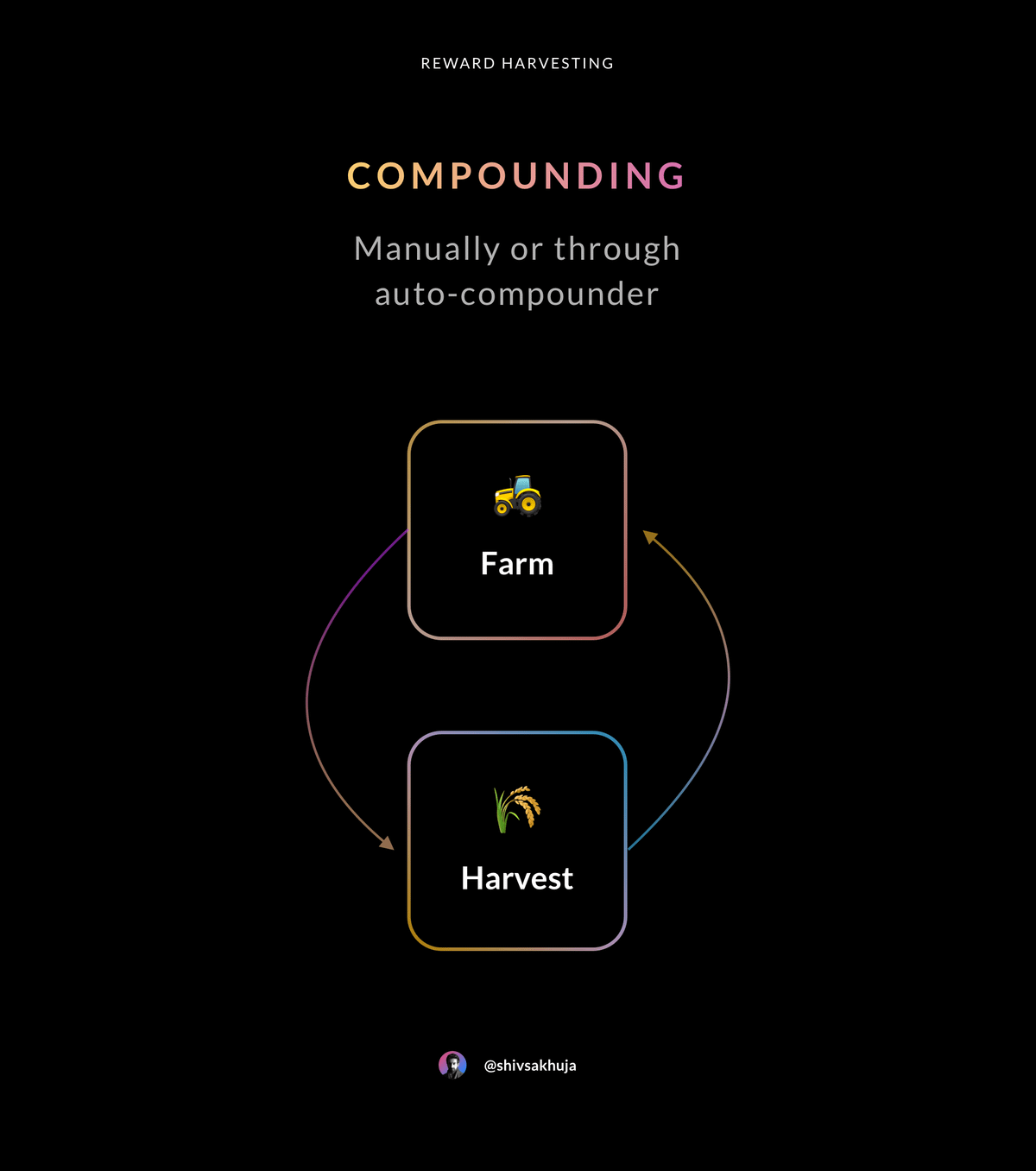 You might find this page about compounding frequencies useful:
How Often Should I Compound Rewards?
Don't forget to account for transaction costs though - if transaction costs are high, then reduce compounding frequency. Here are some tips on various types of transaction costs and how you can reduce them:
You might also find this post about auto-compounders helpful:
TLDR:
Auto-compounders are really convenient, but they do add an extra layer of risk and don't necessarily boost yield too much unless APR is very high.
Pro Tip:
if you're earning rewards in a shitcoin (which you are not fundamentally bullish on), then:
You should harvest your rewards more frequently.
Your reward value has a negative expectation over time so you want to minimize how long you hold that coin.
You can also do combinations of strategies:
Example: Once a week, you harvest & sell 50% of the rewards, and compound the other 50%.
But I believe it's better to keep things simple.
So I prefer to just pick a single strategy for each farm, and just stick with it.