The Ultimate Cosmos Blo
How does Cosmos work? (deep dive)

Why are Dapps moving to Cosmos?

What does the future hold for ATOM?

Who to follow in the Cosmos ecosystem?
We break down these questions and more for you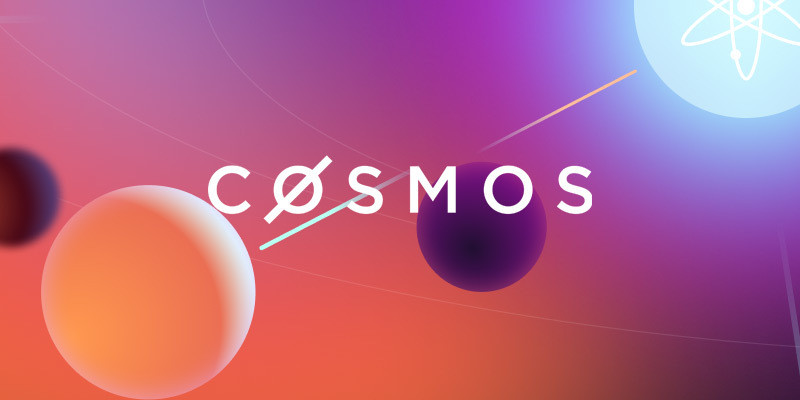 The logic why Cosmos was created
PoW chains weren't sustainable in the long run

Blockchains were very slow and siloed

Every Dapp has its own type of problems

Creating chains was hard, it takes lots of time and resource
Now let's dive into Cosmos...
What is Cosmos?
Cosmos is an ecosystem of independent blockchains that can scale and communicate with each other. Cosmos is not a blockchain—it is a blueprint for designing application-specific blockchains, called Zones.
The ecosystem consists of 𝗛𝘂𝗯𝘀 and 𝗭𝗼𝗻𝗲𝘀 Creating 𝗛𝘂𝗯𝘀 and 𝗭𝗼𝗻𝗲𝘀 is permissionless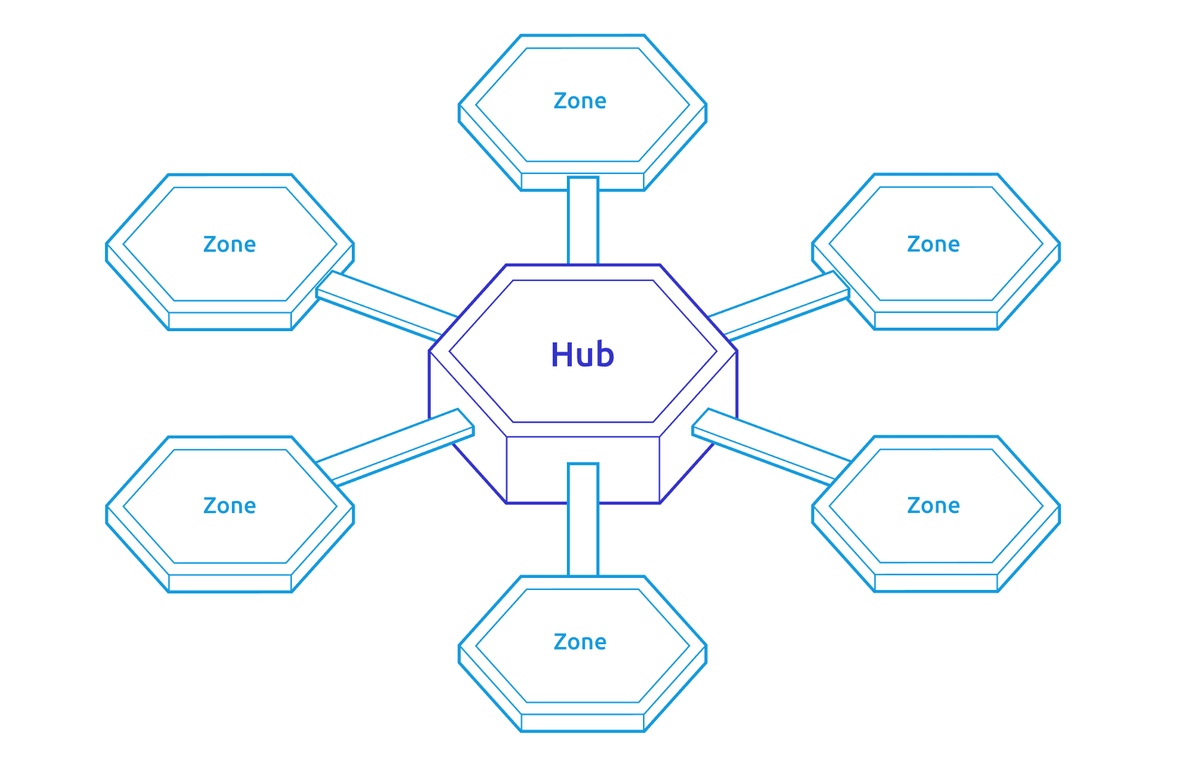 Hub
The Hub on the Cosmos network is the first blockchain.
It acts as a router for Zones
$ATOM is the utility token of the Cosmos Hub
Hub is designed to be very minimalistic, it doesn't support smart contracts
As of now, there are 2 Hubs on the Cosmos network 1. Cosmos Hub 2. IRIS Hub
Why the Hub is as it is?
Hub doesn't support smart contracts because introducing smart contracts also introduce the chances of exploit Hub is designed to create an interoperable & scalable economy by allowing thousands of Zones to be connected with each other
Functions of the Hub
Intended to be connected with many Zones through IBC

It enables data packets to transfer to these Zones.

Keeps track of the total no of tokens on each side chain.
The Hub doesn't care about what logic & state the connected Zones have, it can be anything about Gaming, content or payments, etc. All it knows is who is responsible for signing & how the validator set is mutating.
What are Zones?
Zones are Blockchains that are connected to the Hub. Zones have their own tokens & Validator set. And as of now, there are currently 49 Zones on the Cosmos
And each Zone is powered by consensus algorithms that have fast finality like Tendermint This means that any Blockchain with fast finality can be connected to the Hub and use IBC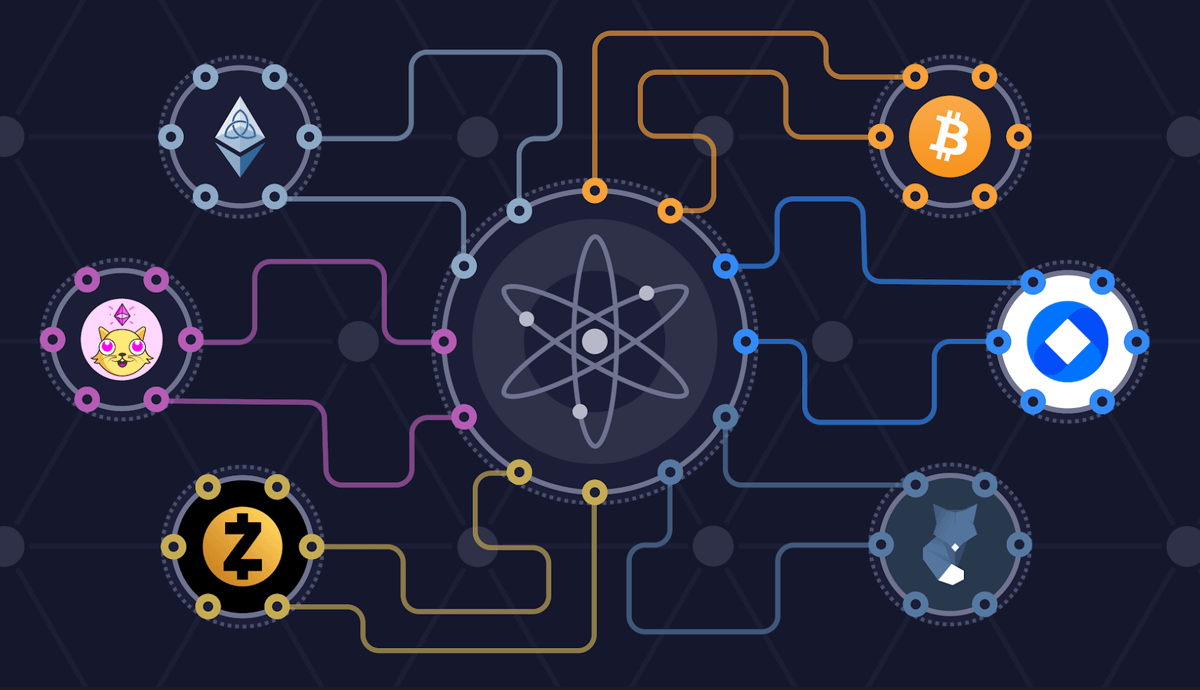 Although PoW blockchains like Ethereum or Bitcoin can also be connected to the Hub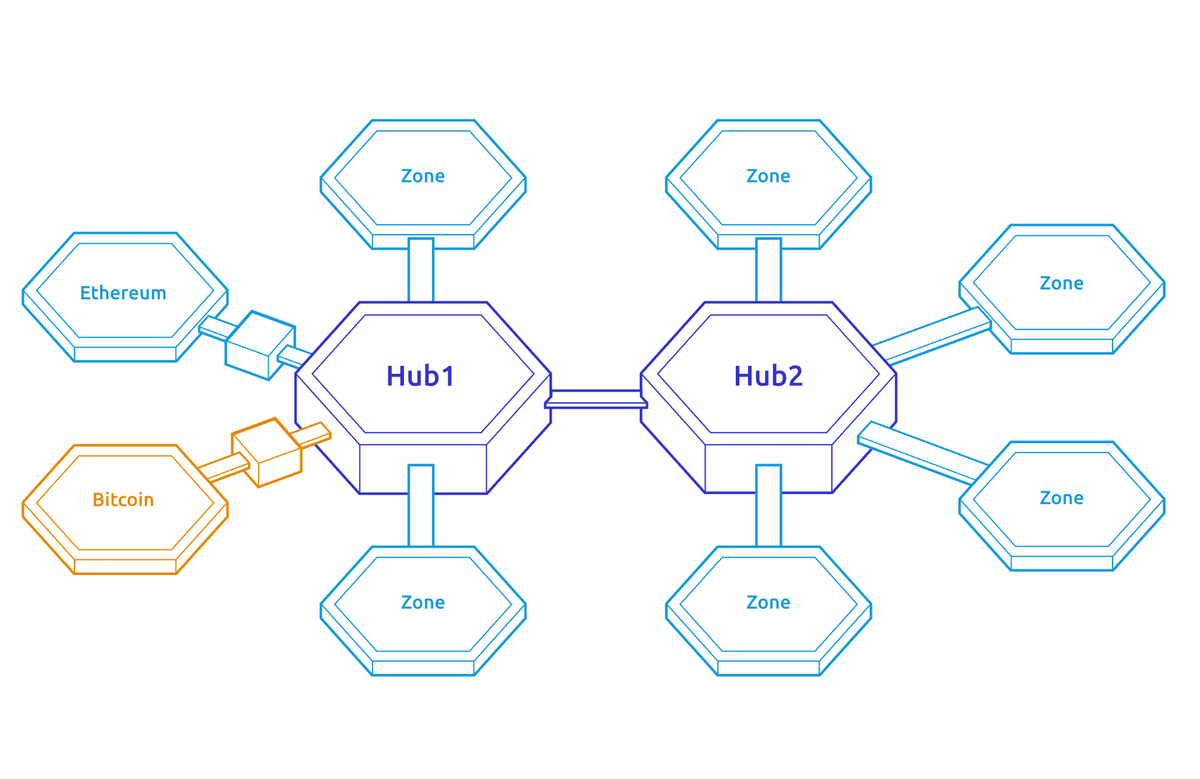 What is Tendermint?
Tendermint is a consensus engine but it's also an algorithm. An analogy to explain Tendermint:
Cosmos is like a worldwide web of computers running on various operating systems
In which Tendermint is an operating system like Windows or Linux.
It's also a solution that packages the Consensus & Networking layers of blockchain into a generic engine.
This allows the developers to focus only on application layer development rather than the complex generic engine.
and that alone saves years in development time
The TBFT engine is connected to the application layer by ABCI(Application Blockchain Interface).
And this layer can be wrapped in any programming language
Making it possible for developers to choose a language that fits their needs.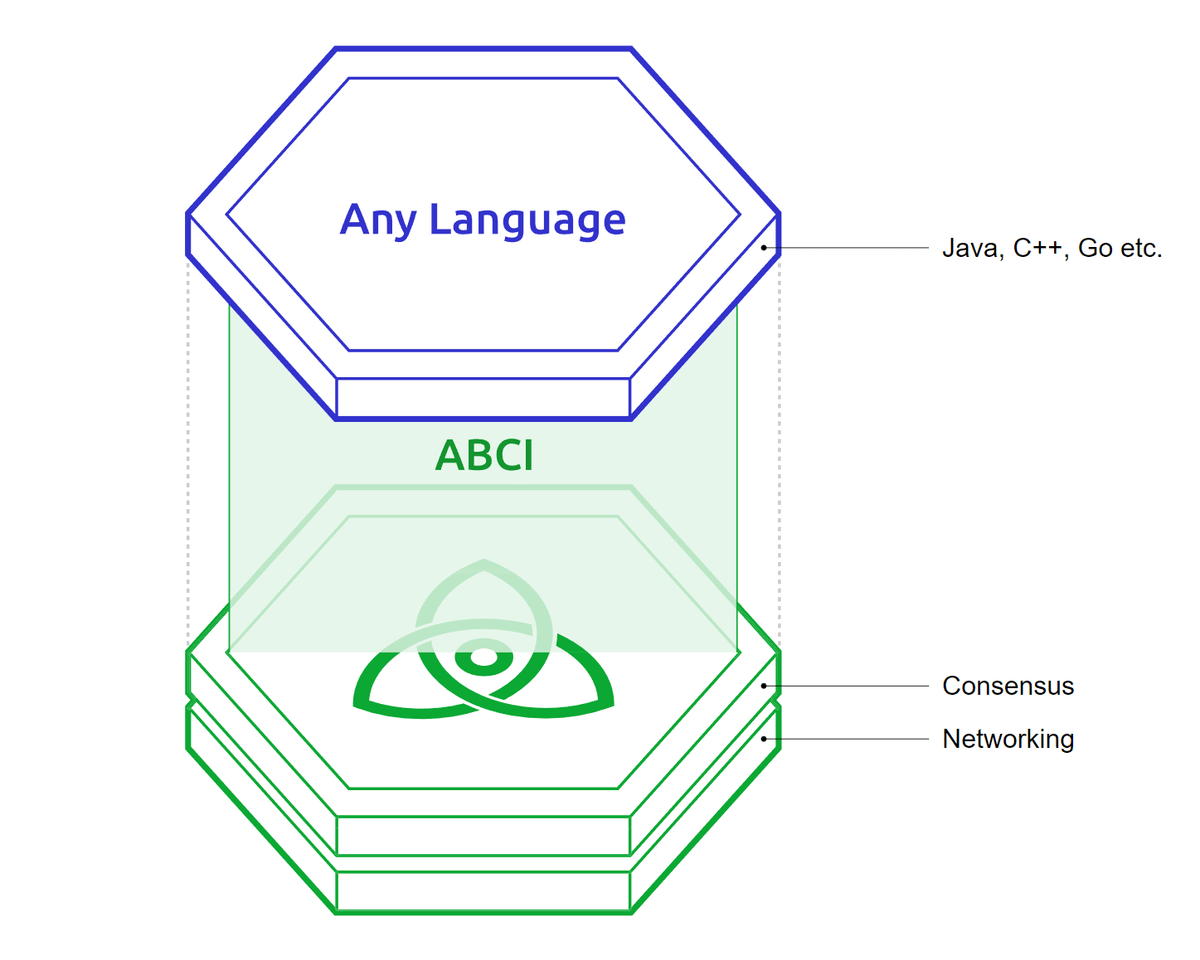 What is Cosmos SDK?
Cosmos SDK is a development framework that helps in Blockchain creation for any use case. It is really good at modularity, you can tweak any part of the Blockchain that is suitable for your need.
Cosmos SDK comes with some pre-baked modules like the IBC module, Staking, Governance fee distribution, and banking module to help with the multi-assets. Which developers can use so they don't have to build everything from scratch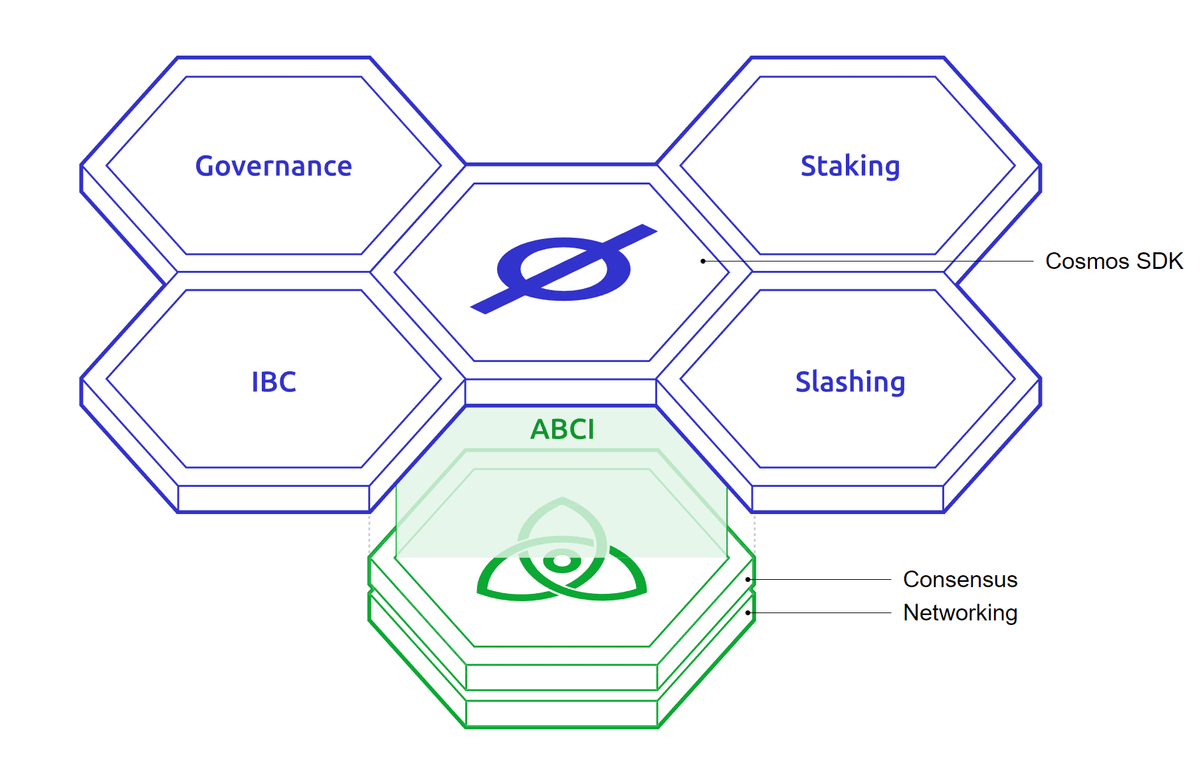 How does Cosmos take interoperability to the next level?
The connection between Blockchains is achieved by Inter-Blockchain Communication(IBC) IBC is more than just a bridge, it's a general-purpose message passing protocol
Let's understand IBC through an analogy:
IBC is like a mail delivery system
When you send a package to someone, you send it through a postal service that collects the package and deposits it into the recipient's mailbox
The postal service doesn't check and define the contents inside the parcel
How do IBC works?
IBC leverages the instant finality of Tendermint, although it can work with any fast-finality blockchains
IBC utilizes 𝙇𝙞𝙜𝙝𝙩 𝘾𝙡𝙞𝙚𝙣𝙩 for the bridge This means that if you trust two particular chains then there is no additional trust assumption required More on Bridge Type here:
Interchain Security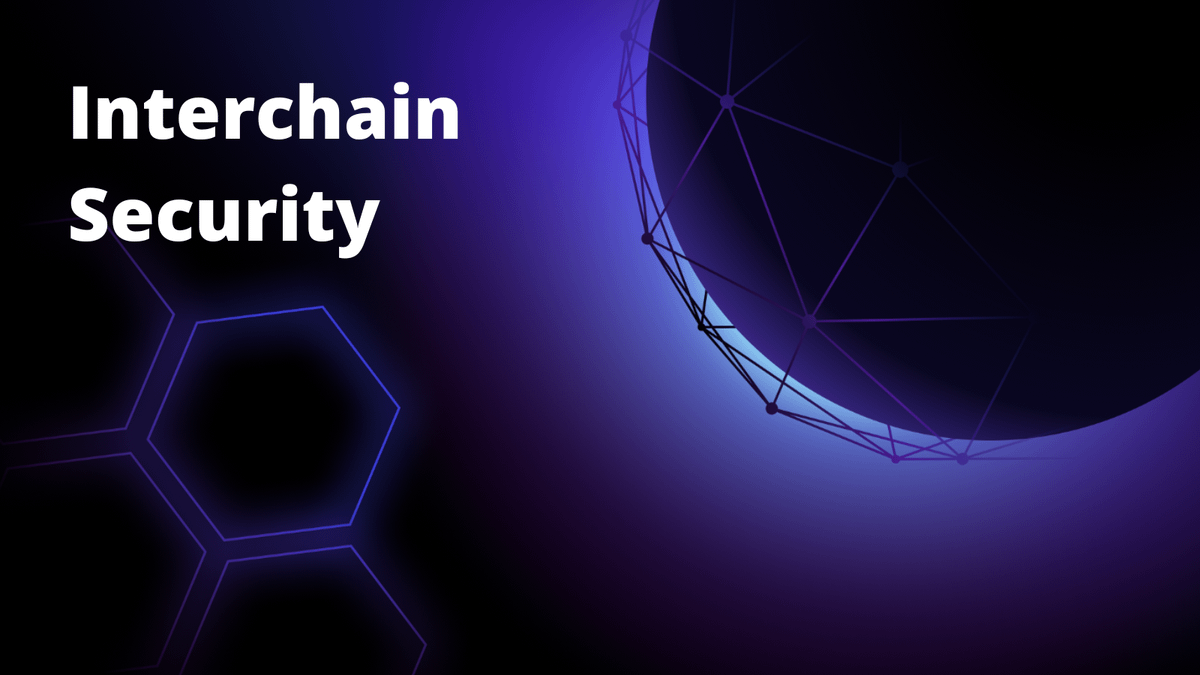 Interchain security allows for a parent chain (like Cosmos Hub), to be in charge of producing blocks for a consumer chain.
Why?
In order to secure PoS chains, they must be secured by a decentralized validator set, with a valuable staking token.
This means the chain's security is directly tied to the market cap of the staking token, which may take time to increase in value
With Interchain Security, the consumer chain will be secured by the validator set of the Cosmos Hub
How does it work? It does this by sharing the set of parent chain validators who are in charge of producing blocks. The participating validators would run two nodes • One for the Cosmos Hub • One for the consumer chain and receive fees and rewards on both chains
Tokenomics of ATOM
IMO the tokenomics of $ATOM is very neutral, and that's its main strength and weakness also
It is inflationary currently at 12% per annum
and that's why most speculators don't want to hold it Although it can be used to pay transaction fees and staking on the Cosmos Hub
But that's not the main intent
Let's understand $ATOM through an analogy in the words of @jaekwon
ATOM can be thought of as an ASIC miner for Bitcoin
Everyone can use the Bitcoin blockchain
But not everyone wants to mine Bitcoin or have an ASIC miner
But with the introduction of Interchain Security The ASIC miner which was used to mine $BTC only
now it can be used to mine every other PoW chain like $ETH etc.
After Interchain security users will be able to use $ATOM to secure the cosmos hub and consumer chains This means that they will earn rewards in $ATOM and in the native token of the consumer chain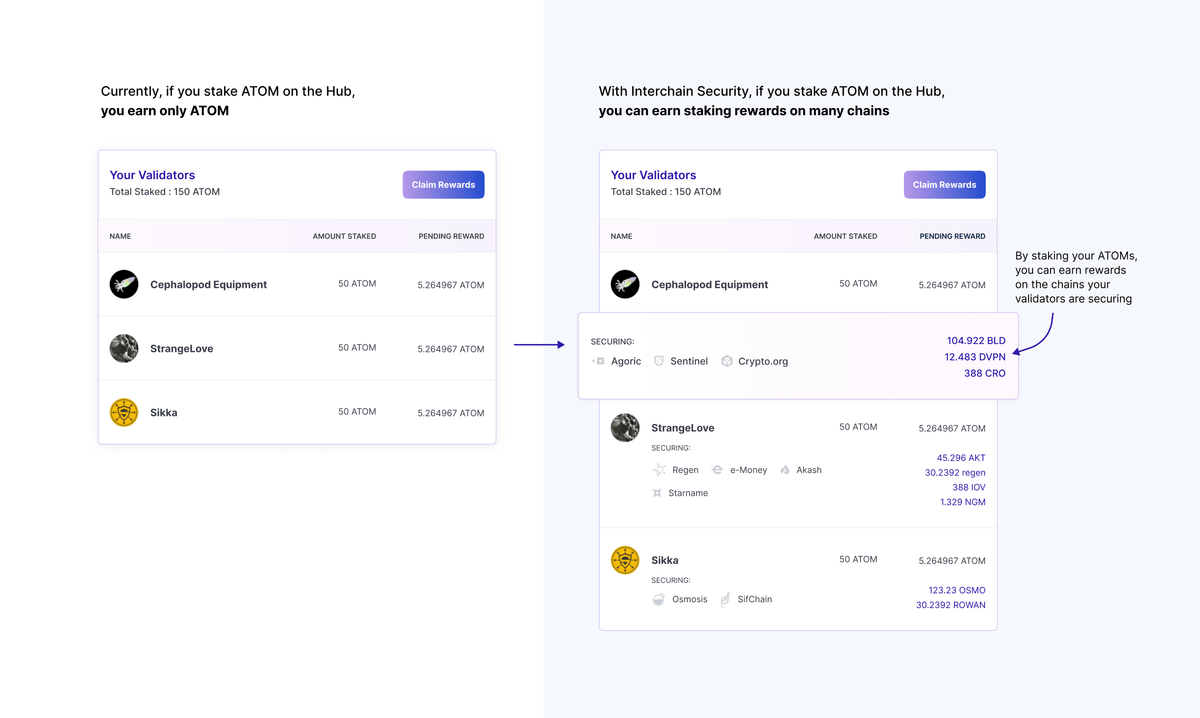 Conclusion
For now, $ATOM accrues value from staking rewards & Airdrops
And if you count only the Airdrops $ATOM stakers have received, that's alone worth thousands of $
But after interchain security, the value accruing mechanism of $ATOM will grow exponentially
Concerns:
Cosmos eco still doesn't have any native stablecoin support as of now

Few protocols have launched their mainnet without any native stablecoin support

Some protocols are too reliant on bridges

$ATOM doesn't get much attention due to its neutrality
So far the Cosmos eco is growing exponentially and IMO it will continue to grow
how fast it's growing? Here's a picture of Cosmos eco between different timeframes 20.09.2020 23.07.2022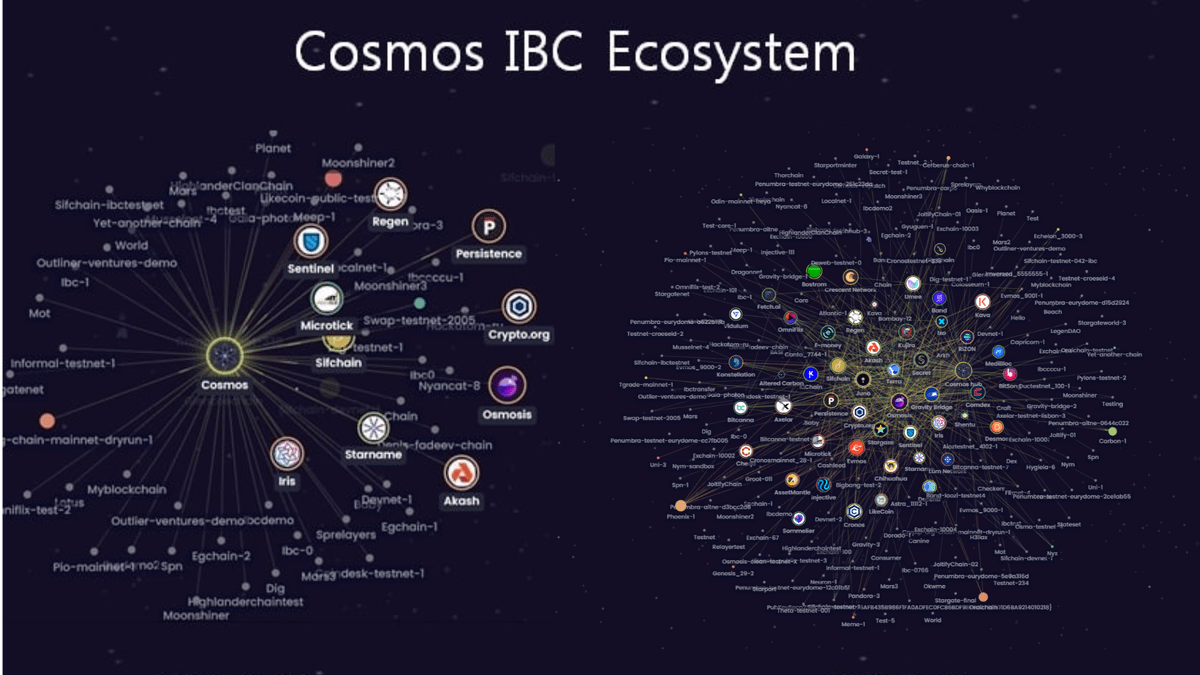 Some interesting projects building on Cosmos
There are many more awesome project buildings on top of Cosmos
Now here are some Cosmos chads and Devs you can follow
Some awesome additional resources: Some @jaekwon interviews:
Cosmos - The internet of blockchains