Opinion
Must-Read
Degen's guide
Illustrated
Macro
Written by
Momentum 6
, Crypto Illuminati Creator & Contributor
Jason Yanowitz recently wrote a great thread on the 3 Stages of a Bear Market
We thought it was a good read and decided to turn it into a simple illustrative thread on the 3 stages of a bear market and what to expect
Stage 1: The Unwind
- The excitement and greed from the bull market still continues to linger. Business as usual. Nothing crazy. Mini narratives still going off. Perhaps it will all be ok...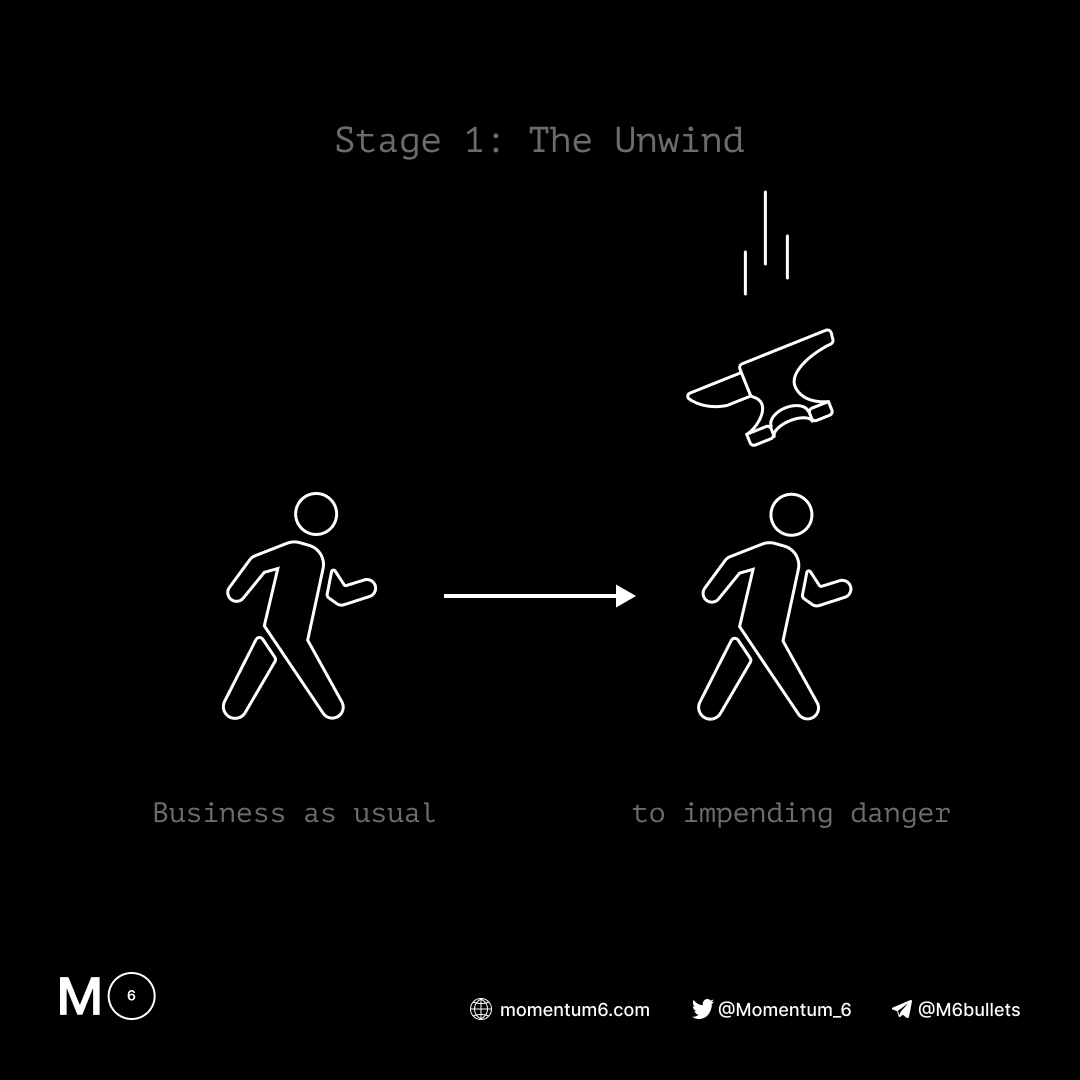 Stage 2: Forced Capitulation
- You are here. Ruh Roh. Prices go down 90%, then 90% more…. Things are bad news bears, all around. Prices crash violently. Excitement is replaced by anger. A vicious cycle.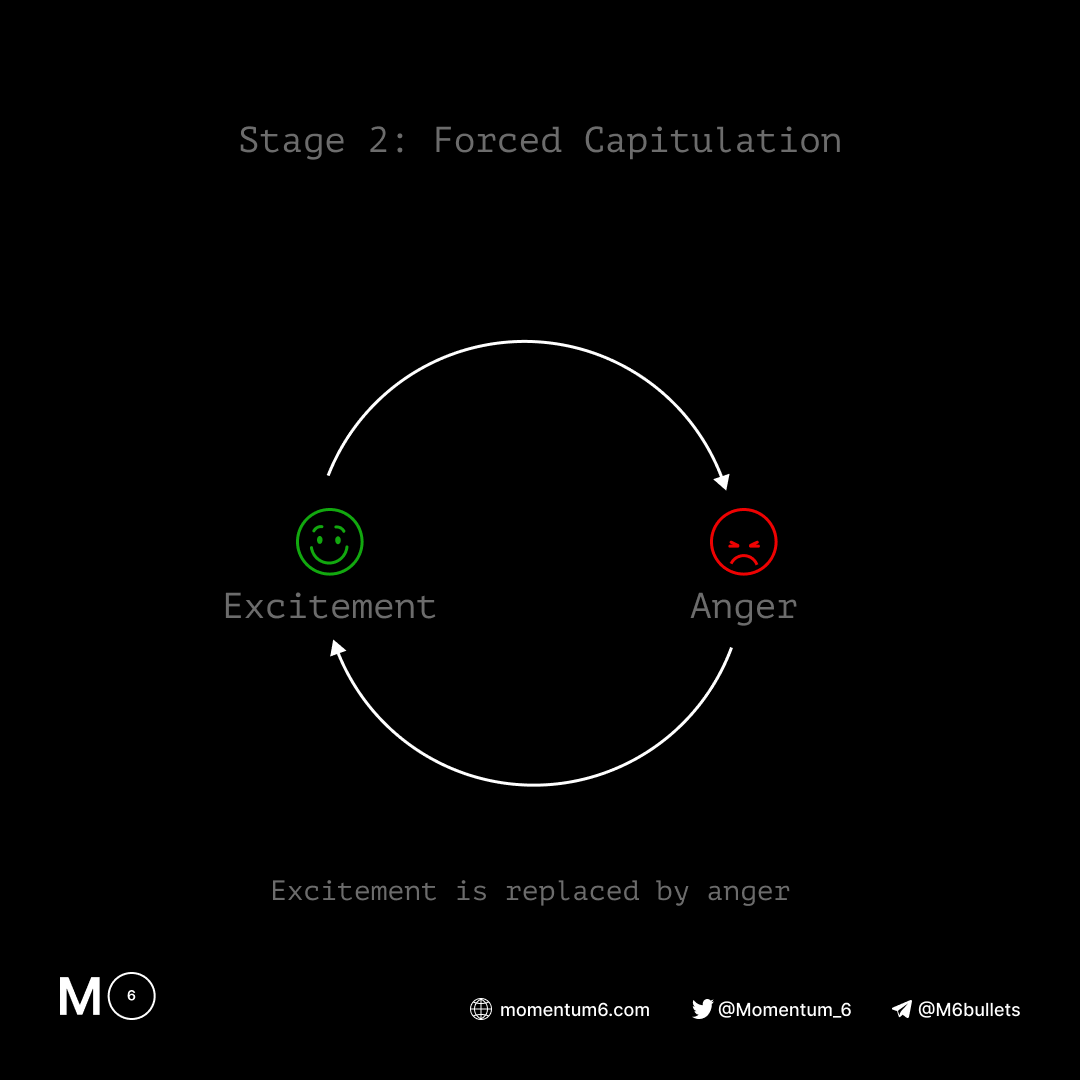 Stage 3: Bottomless Exhaustion
- The so-called Goblin Town. The dreaded, dreary, cold desolation from the Winter that Came that will destroy all but the most hardened of combatants. Your goal is to survive this. - Your goal is to SURVIVE. To the victors will go the spoils.